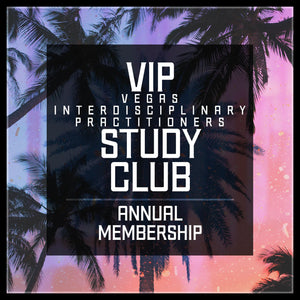 VIP Study Club | 2022-2023 Membership
At Red Rock Institute, we have a passion for growth and learning. We also believe in the power of the collective. We work every day to help our members strengthen their practices, enhance relationships with peers, and increase impact on the dental community. It is our mission to build tight-knit alliances between interdisciplinary practitioners around the Vegas Valley.
The VIP Study Club meets monthly for interactive educational programs, discussion on the latest developments in dentistry, and presentations by world-renowned clinical speakers. These meetings provide a forum for each member doctor to discuss and plan cases with the collective knowledge of the entire group.
Annual membership includes access to our first meeting:
October 19 | Dr. Adamo Notarantonio | Dental Photography
January 18 | Dr. Kyle Stanley | AI & Dentistry
February 23 | Dr. Mike Dacache | Complex Implant Treatment
March 16 | Dr. Tracey Nguyen | Sleep Dentistry
April 20 | TBD
May 18 | EOY Treatment Planning Session
Further dates to be added soon. CE's for each session attended will be provided.
Membership begins October 2022.